Superior FUSION 250ml Tubes
A unique blend of Premium Vinyl Ester and Modified Acrylic adhesive technology.  Increased bonding strength vs. straight vinyl esters providing mechanical and chemical bonding.
Superior FUSION 250ml is a blend of Vinyl Ester and Modified Acrylic adhesive technology.  Perfect for seaming, mitering, laminating and rodding.  Use with natural stone, engineered stone, sintered, ultra-compact and other dense material. 
Superior FUSION 250ml is certified for use with Neolith® sintered stone
Superior FUSION 250ml colors are the perfect balance of translucent and opaque coloring for perfect color matching.
Superior FUSION 250ml has a smooth no-drip consistency ideal for vertical and horizontal applications.  Uses a standard 10:1 dispensing gun, has fast gel / fast cure, polishes easily and has a 1-year shelf life in a controlled climate.  An amazing adhesive for indoor applications.
| | |
| --- | --- |
| Consistency: | Smooth Paste |
| Mix Ratio: | Premixed with mixing tip |
| Gel Time: | 5-7 minutes |
| Cure Time: | 20-25 minutes |
| Shelf Life: | 1 year |
| Location: | Indoor |
| Use With: | Natural & Engineered Stone, Sintered, Ultra-Compact |
| Use For: | Seaming, Mitering, Laminating and Rodding |
Be sure to TEST each substrate for bonding and appearance prior to the actual application.
FOR MAXIMUM PERFORMANCE, ALWAYS STORE TUBES FLAT WHEN NOT IN USE
DIRECTIONS:
–  All surfaces to be bonded must be clean and dry.
–  Load cartridge into dispensing gun, remove locking ring and cartridge plug.  Prior to installation of the static tube mixer, the cartridge must be purged to ensure flow of both resin (Part A) and hardener (Part B) from the openings of the cartridge.
–  Install the static mixer onto the cartridge.  The static mixer shall be filled by slowly and consistently squeezing the gun with the mixing tip pointed up (vertical) to remove all air.  (NOTE: The locking ring that keeps the cartridge plug installed is also used to lock the static mixer onto the end of the cartridge)
–  Once the static mixer is filled to the tip, material shall be purged into a cup or onto scrap cardboard (approximately 10g-20g) before applying to the material.  (NOTE: When squeezing the trigger to push material through the static mixer, always squeeze at a constant/consistent rate and pressure.  Faster and harder is not good as this causes varying back pressures and pulsing of the cartridge barrel which can lead to off-ratio and poor mix conditions)
–  Apply adhesive to seam surface with 1-2 beads and set seam within 4-5 minutes.
–  Each cartridge color should be evaluated on surface materials that call out the specific cartridge colors as primary or alternate colors.  Each cartridge color can be evaluated on other color surfaces of similar hues and shades as well.
–  Avoid bonding polished surfaces.
–  Remove / Save cap then install mixing tip provided.
–  After use, clean openings of both ports, replace cap and discard mixing tip.
–  Repeat this process for each use.
STORAGE: Store indoors at room temperature. Do NOT store above 75°F (24°C). High heat and cold temperatures will adversely affect the shelf life. Avoid storage in direct sunlight and where freeze/thaw conditions may exist.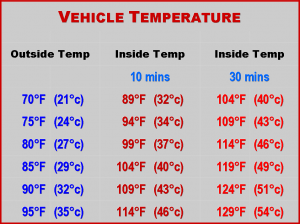 Item No:                         

Adhesive Color
200-31500-92               FUSION SSP Chameleon
200-31501-92               FUSION SSP Transparent White
200-31502-92               FUSION SSP Glacier White
200-31503-92               FUSION SSP Pure White 
200-31504-92               FUSION SSP Perfect White
200-31505-92               FUSION SSP Translucent
___________________________________________________
200-99001-00               Extra Mixing Tips (MFQX 10-24T Sulzer Mixing Tip)
102-23561-00               Dispensing Gun (COX DM2 M-200-MR 18:1 M/A)
FUSION is certified for use with Neolith® sintered stone.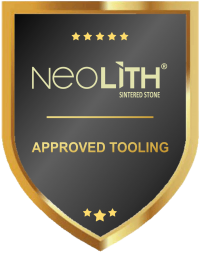 THE SECRETS THAT TUBE-GLUE MANUFACTURERS DO NOT WANT YOU TO KNOW
TOTAL COST SAVINGS! HOW ONE MANUFACTURER WANTS TO SAVE YOU MONEY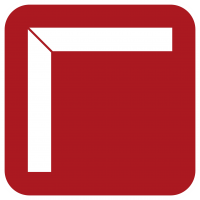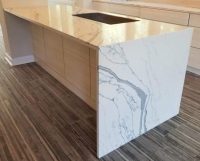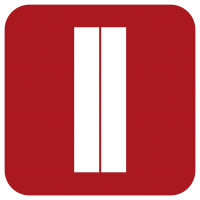 Our Company
Superior Stone Products has been built on a simple premise‐‐
Offer the best stone products in the world and back them up with world-class service and support. We are dedicated to serving the needs of today's stone industry professionals by providing the best products. Everything we do is not just better...it's SUPERIOR!