Superior E-5000 & E-5010 EPOXY
Superior Stone Products is no longer offering our 2:1 Epoxies (E-5000 / E-5010).
Today's stone industry demands adhesives with both performance and speed.  2:1 epoxy technology has been around for decades but slow cure times and difficult mix ratios can negatively affect productivity.
As the leader in adhesive innovation, we have always been committed to providing you with better options.  We recently improved our 1:1 Epoxies (E-1000 / E-1010) giving them faster working times and improving their color to translucent/colorless while maintaining the superior bonding strength.  And best of all, the 1:1 mix ratio is extremely user-friendly.
Superior 2:1 Translucent/Colorless Epoxies provide an incredibly strong bond, yet the cured adhesive has flex and toughness. Ideal for freeze/ thaw conditions and the cured adhesive can withstand vibrations and shock load during transportation.  E-5010 Knife Grade epoxy has a silky smooth consistency.
Superior E-5000 & E-5010 have been discontinued.
| | |
| --- | --- |
| E-5000 Consistency: | Translucent/Colorless Syrup |
| E-5010 Consistency: | Translucent/Colorless Paste |
| Mix Ratio: | 2:1 (2.25 Part A to 1.0 Part B by weight) |
| Gel Time: | 10 – 20 minutes |
| Cure Time: | 4 – 8 hours |
| Shelf Life: | 1 – 2 years |
| Location: | Indoor AND Outdoor |
| Use With: | Natural & Engineered Stone |
| Uses: | Laminating, Rodding, Crack / Chip Repair |
Be sure to TEST each substrate for bonding and appearance prior to the actual application.
Use: To achieve the best results, the contact surfaces must be thoroughly cleaned and dried. Tint Part A with coloring paste before combining with Part B (if necessary). Thoroughly mix 2 parts Part A with 1 part Part B, by VOLUME (ratio by weight is 2.25 parts Part A to 1.0 part Part B). The 2:1 ratio must be followed strictly to ensure proper performance. Working time is roughly 10-20 minutes with a full cure developing in 3-6 hours. Can be used for both indoor and outdoor applications. Do NOT store above 75°F (24°C).
Storage: Store indoors at room temperature. Do NOT store above 75°F (24°C). High heat and cold temperatures will adversely affect the shelf life. Avoid storage in direct sunlight and where freeze/thaw conditions may exist.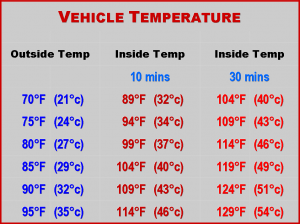 | | | |
| --- | --- | --- |
| Superior Epoxy | E-5000 | E-5010 |
| 3 – Quart Unit | n/a | n/a |
| 3 – Gallon Unit | n/a | n/a |
Our Company
Superior Stone Products has been built on a simple premise‐‐
Offer the best stone products in the world and back them up with world-class service and support. We are dedicated to serving the needs of today's stone industry professionals by providing the best products. Everything we do is not just better...it's SUPERIOR!