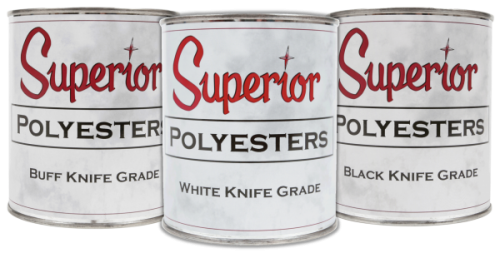 Superior Filled POLYESTER
HIGH QUALITY POLYESTER ADHESIVE
These FILLED adhesives are excellent for filling stones that have small scratches, cracks, chips or holes.  "Filled" with calcium carbonate and pre-colored, these adhesives cure harder allowing your polish to match the polish of the stone (gloss or honed)
Superior Polyester FILLED Adhesives are excellent for filling stones that have small scratches, cracks, chips and holes.
We have pre‐colored these adhesives to match the most common stone colors to save you the time and hassle of mixing the colors yourself.
We have also "filled" these adhesives with calcium carbonate which allows the cured adhesive to be polished to the same finish as the stone creating an invisible repair.
Cured with 2%‐4% white paste hardener (BPO), these adhesives have a gel time of 3‐5 minutes and are fully cured in less than 20 minutes.
Proper storage in a climate controlled room prolongs shelf life.
An excellent choice for indoor applications.
| | |
| --- | --- |
| Flowing Consistency: | Thick Syrup |
| Knife Grade Consistency: | Thick Paste |
| Mix Ratio: | 2% – 4% BPO |
| Gel Time: | 3 -5 minutes |
| Cure Time: | 20 minutes |
| Shelf Life: | 1 year |
| Location: | Indoor |
| Use With: | Natural & Engineered Porous Stone |
| Flowing Uses: | Rodding, Seaming, Crack / Chip Repair |
| Knife Grade Uses: | Seaming, Crack / Chip Repair |
Be sure to TEST each substrate for bonding and appearance prior to the actual application.
Use: To achieve the best results, the contact surfaces must be thoroughly cleaned and dried. Before adding the hardener, the resin may be tinted with Superior Coloring Paste to match the color of the stone. The resin is then thoroughly mixed with 2%-4% of the white paste hardener (BPO) by weight. At a temperature of 70°F (21°C), the mixture stays workable for 4-6 minutes. Higher temperatures shorten the working time and lower temperatures extend the working time. After 20-30 minutes, the adhesive is fully cured and work can continue with the stone. For indoor use only. Do NOT store above 75°F (24°C).
Storage: Store indoors at room temperature. Do NOT store above 75°F (24°C). High heat and cold temperatures will adversely affect the shelf life. Avoid storage in direct sunlight and where freeze/thaw conditions may exist.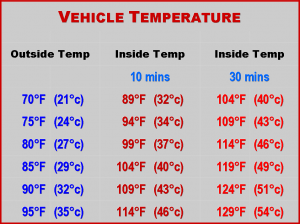 | | | |
| --- | --- | --- |
| Superior Polyester Filled | Flowing | Knife Grade |
| Quart | ✓ | ✓ |
| Gallon | n/a | ✓ (White KG ONLY) |
| 2-PAK | n/a | n/a |
| 5-Gallon Pail | n/a | n/a |
| THE BIG BOX (Standard) | n/a | n/a |
| THE BIG BOX (ENHANCED) | n/a | n/a |
Superior Filled Adhesives are available in
   Buff Flowing
   Buff Knife Grade
   White Flowing
   White Knife Grade
   Black Knife Grade
   Travertine Filler
Not just better...
Our Company
Superior Stone Products has been built on a simple premise‐‐
Offer the best stone products in the world and back them up with world-class service and support. We are dedicated to serving the needs of today's stone industry professionals by providing the best products. Everything we do is not just better...it's SUPERIOR!